When you search for a website and it's malware infected, what websites suddenly pop out on your screen? Is it some fake lottery, log-in page to a fishy gaming website, or the classic not-safe-for-work website (such as porn)? Do they bother you because they're on your site or because they might install some malware on your computer? These unwanted websites are very dangerous to your security – not only to website owners but also normal website users.
In 2016, CNBC reported that three-fourths or 75% of authentic websites are at risk of exposure to malware and other website vulnerabilities. Even if the times are changing, there are still a lot of websites that must be improved and changed.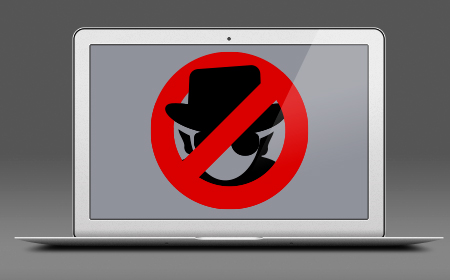 What is Malware Removal?
Obviously, malware removal is the method of removing unwanted malicious software on your website and computer. It can be done using manual malware removal with a help of a website security expert, or with the help of advanced and trusty malware removal tools widely available on the market now. As a malware can cause several infuriating effects on your website's technical structure, reputation, and relationship to your loyal website users.
The Important Qualities of the Malware Removal Tool
Even if it's possible to correct the mistakes and damages done on a website, it's hard to take back the flawless reputation and website structure. It will take some time to correct this damage which might cost you money and doubts about your ability to protect your website users.You can prevent all of those threats using a malware removal tool. Therefore, here are the qualities you must consider how to choose the malware removal tool:
The capability of a malware removal tool to proactively block ANY type of attack on your website
The malware removal tool can regularly scan for malware and vulnerabilities
The malware removal tool continuously monitor the website and alert any security issues
The malware removal tool can stop all hack attacks and prevent the exploit of vulnerabilities
The malware removal tool can prevent malware penetration
The malware removal tool tool block DDoS attacks and brute force attacks
The malware removal tool is capable of detecting zero-day vulnerabilities
The malware removal tool are checking for possible blacklisting symptoms and warn you – the website owner/webmaster before the website gets blacklisted
The malware removal tool includes a Web Application Firewall (WAF) at all web servers to detect and filter embedded malicious website code
The malware removal tool can block or mitigate the effects of various types of attacks such as HTTP Flood, User Data Protocol, Simple Service Discovery Protocol and Domain Name Server Denial of Service Attacks
The malware removal tool can make content delivery and enhanced website security through a "caching" content delivery network faster. Ironically, most website software provides only non-caching content delivery, which could be considered as a namesake feature that contributes nothing towards enhancing website security or optimizing website performance.
If you are an online merchant who has to handle credit cards online, then the malware removal tool must ensure a simple and automated way for continued compliance with the required PCI DSS standards.
cWatch Initial Testing for Free
On the top on all the good qualities of cWatch, you can test it out for free. No need for credit cards. We created plans that suit any interested website owners to increase their website security. The Comodo cWatch Web contains unique sophisticated web security features that are not available in other malware removal tools.