If you're a hands-on online entrepreneur, you can relate to treating your website like your own child. You take care of it, spend hundreds of dollars of its needs, and protect it from harm. It's expected since your website earns money for you. When you're engaging yourself to a business, it takes many responsibilities and expectations to maintain it and last in the Internet.
Educating yourself is a part of your responsibility. You'll often find useful descriptions of cWatch internet security sites tool features many of our blogs. Though, you might want to know how these features directly extenuate most cyber threats in the Internet.
cWatch Features as Solutions to Cyber Threats and Vulnerabilities
There are plenty of vulnerabilities and threats in the Internet. Every day, there are over 1 million malware are released in the Internet. The cyber criminals will always invent creative, advanced malware to invade any website. A hacker attacks websites every 39 seconds. That's faster than finding your keys in your bag!
When that happens, it can spread a plague among websites which can freeze numerous businesses. There's a solution to every problem. Hence, we're doing a table explaining cWatch features.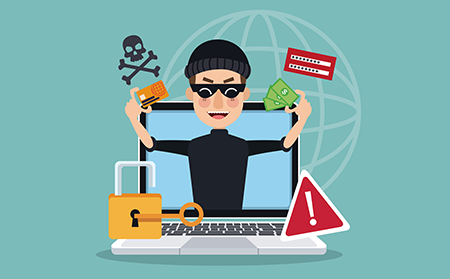 Cyber Threats and Vulnerabilities
Cwatch Features

Lack of Security Experts

Every business is different from one another. Some can hire enough staffs with rotating schedules to oversee the whole website operations. How about the small and medium enterprises (SMEs) who rely to their own website security awareness? Surely, they'll find themselves scarce of protection.

Cyber Security Operations Center (CSOC)

cWatch has a complete certified cybersecurity team. They're all trained to resolve many cyber threats on-the-spot. These experts also work 24/7 to assure 100% safety among our loyal clients.

You can go on a weekend without fretting about your website's safety.

General Information Security

There are some elements of security that you might miss out. There are changes in behavior associated to application, hosts, users, and areas of network. If any of these are noticeably different from your normal statistics, there's something you need to check out in the whole system.

Security Information & Event Management (SIEM)

The internet security sites have an advanced intelligence leveraging current events and data from 85M+ endpoints & 100M+ domains.

Slow Website and Malicious Links

There will be a time you won't even notice that a cyber criminal took over your website. They can implant malicious links and harmful viruses in your website, which can slow down your website.

Secure Content Delivery Network (CDN)

The security for websites for my website has a global system of distributed servers boost the performance of websites and web applications.

PCI Compliance

Many businesses process credit cards into their websites. If you're not a compliant, cyber criminals can target your website for money and result to lose of profits.

PCI Scanning

The internet security sites has PCI Scanning enables merchants and service providers to stay in compliance with PCI DSS.

Malware Attacks

Malware can steal information from you and your legitimate website users. Therefore, your hosting company and the search engines can block any of your legitimate website users. You'll lose the chance to serve to these website users. Plus, you'll need to clean the mess with your hosting company and search engines. So they'll allow you to operate again.

Here are some examples of malware:

Trojan
Adware
Viruses
Worms

Malware Monitoring & Remediation

The internet security sites identifies malware, provides the tools and methods to remove it, and helps to prevent future malware attacks.

DDoS Attacks

Technically, Distributed Denial of Service (DDoS) attack is meant to interrupt your online visibility and accessibility on the Internet and from your users. Its harmful side effects are:

Substantial Revenue loss
Blow up IT costs from SPs and IaaS providers for bandwidth overages, or computing power.
Short to long term damages to your online reputation
Acts as a "smokescreen" for hackers to steal data from your website systems.

DDoS Mitigation

Globally-distributed Anycast network enables efficient distribution of traffic. It explicitly blocks all non HTTP / HTTPS - based traffic, with a current network capacity in excess of 1 TB/s. Each PoP has multiple 10G and 100G ports, designed to scale and absorb.
Cwatch: Great Value for Money
On the top on all the benefits from cWatch website security, you'll get a 30-day trial for free! No need for credit cards. We created a plan that suits any interested online entrepreneurs to increase your internet security sites protection. The Comodo cWatch Web contains unique sophisticated internet security sites protection that you won't find in any other internet security sites tool.