Check Website Safety
Website Safety Checker
If you want to verify your website safety you must know cWatch - Website Safety Checker Today!
Want to stream a video without getting your system infected instead of watching your favorite TV show? Want to verify that the e-commerce website is safe before entering your credit card number or bank details?
It is better to be cautious, and it is essential to cross-check that a website is safe before sharing your personal information, like addresses, passwords, credit card numbers, etc. In this article, we will discuss some easy tips about how to test if a site is safe and verify the trustworthiness of any particular website.
4 Common Ways to Check Website Safety
1. Double-check the URL
Today, most of the popular web browsers have already included some useful security features that can help you to stay safe online. All these in-built browser tools can control which sites can access your microphone and webcam, stop malicious downloads, disable unsafe Flash content, send Do Not Track requests to websites, and can block annoying pop-ups.
To be on the safer side, you must always consider a web browser, which is specially designed with such goals in mind.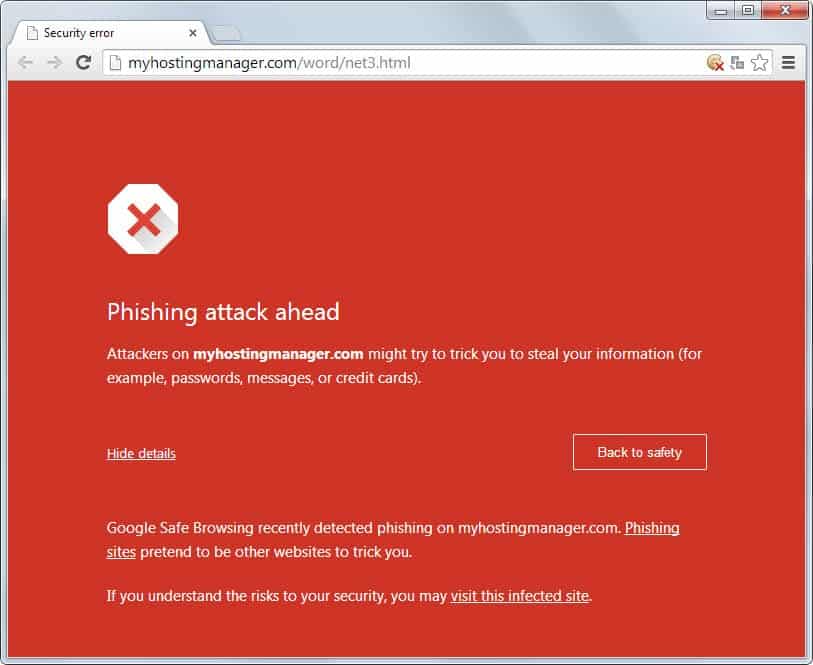 2. Use a website safety check tool.
To quickly check or verify if a specific URL or a website is safe, you can use a website safety checker, such as Google Safe Browsing. According to the research, Google's safe browsing offers a technology that examines billions of URLs daily, only looking for unsafe websites. This factor makes this an excellent website safety checker tool.
You have to copy/paste the URL on the search bar, and press enter.Google Safe Browsing will verify the URL and report back to you in a few seconds. It is such an easy process.
Whichever safety-check tool you choose, always make sure to bookmark the page to use it later. It is essential to verify the URL safety before doing anything sensitive, like entering your bank and credit card details.
3. Double-check URLs
There is an easy way to perform the website safety test by you, like checking the check the URL. Always ensure that where the link will take you before you click on it. To know how to verify, place your mouse cursor over the link and check whether the URL is linked or not.
Just hover your mouse cursor over the link, but do not open or click it. In Chrome and Firefox, you can see whether the URL is linked or not at the bottom-left of the screen.
You can also verify the URLs on Safari, but there is one additional step. Firstly, open the View menu, and then click on the Show status bar. Now, when you place your mouse cursor over it, you can see where the URL will lead you at the bottom-left corner of your screen.
Always make sure that the URLs are spelled correctly. Most people only glance over text on the internet. Cybercriminals and hackers know about this and often use similar characters to draw you into their phishing websites and unknowingly provide them with your private data, credit card numbers, and passwords.
Never fall for this trick. A few seconds are required to check whether a URL is safe or not. And it is worth it.
4. Check for HTTPS
Another way to check that the site is safe is by verifying whether the website uses HTTPS or not. HTTP is known as Hypertext Transfer Protocol, which is a fundamental and essential protocol for transferring data between your browser and the website you visit. The HTTPS is the secure version of this, in which 'S' stands for secure.
HTTPS is mostly used by shopping and online banking, as it encrypts communication to prevent hackers from stealing sensitive information like your passwords and credit card details.
To know whether a site is using HTTPS or not, check for a padlock in your web browser's navigation bar. If you can see it, then you know that the website you are using is trusted with SSL digital certificate, which means your connection is protected.
Look For Privacy Policy
If you are on a website, but can't tell whether it is legit or not, you should always look for a privacy policy. Reputed websites always provide a privacy policy page because it is a part of the law in several countries. So, you must always take your time to roam around the site and find their privacy policy.
The website's privacy policy is most found at the bottom-left of the page in small font. So, you must always read the policy before using the site for any personal matter.
Try cWatch Website Safety Check Tool
The tips mentioned above are essential to know whether a website is safe or not. So, you must read the article carefully to know about each step in detail.