How to Run a Virus Scan on a Website
Website Virus Scanner: How to Scan Website for Virus Malware?
Personal computers and laptops can perform tasks with viruses and malware. However, this approach will not work on the World Wide Web, if your website contains malware or virus. Google regularly inspects the site for viruses and flagged up when they find some. A malware website can be harmful to the users and can steal data for misuse or sell it to third parties.
In this article, we will tell you how to run a virus scan on a website and avoid attackers from stealing your valuable information. Let's read on to find out.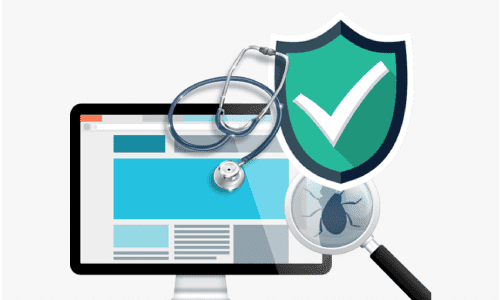 How to Check Site for Malware and Virus?
Website checks for virus and malware can be divided into two parts:
Content Inspection: In this check, the coding of a website is being checked by the scanner. It may be a long process to ensure a threat-free website buy you should not ignore it. It is a mandatory check for those who own a commercial website and accept payments.
Content Inspection: It is one of the easiest ways for hackers to insert a virus into your website. For example, you have created comment fields, and the attacker places a virus to infect your page. In this, you will end up getting a virus instead of valuable comments from customers.
Google Virus Scan - Website Malware Scanner Google
Search engines can help you to detect the virus and eliminate it timely. Such as Google acts as a web scanner online and offers and you to scan your website for malicious content. You can check the same through the link given below.
http://www.google.com/safebrowsing/diagnostic?site=YOUR_DOMAIN&hl=en
However, it is unreasonable to wait for Google scan for viruses, while you can ensure your website security by following ways:
1. Install CMS Antivirus
It is an essential and foremost step to keep your website safe from attackers. A CMS antivirus regularly checks for viruses and malware in your content management system. It also protects all connected plugins of a website through which a cybercriminal can acquire the credentials of your database.
You can buy it from any website that provides antivirus to ensure a secure site. The choice depends on your wallet and discretion. Avoid using a free antivirus as it is the least effective measure against malware and attackers.
2. Use Web Services to Detect and Eliminate Viruses
By installing antivirus, you can only prevent amateurish attacks. Sometimes, the virus can enter into the file system of the website through your computer. It can be a massive threat that can not be handled by antivirus and will allow infecting the hosted CMS of your website.
If your site is already infected, carry out a sequential check of your web pages for viruses and malwares. Firstly, online virus scan your website for malicious code by using free online tools. These tools will act as a helping hand to determine if your website has content that is used by hackers.
This type of malicious content redirects users to scripts for stealing cookies, sales websites, ad links, etc. In this situation, you can use one of several options given below to ensure a safe environment for your website users.
3. Check Website Files
Web services also provide you the option of checking all the files that build up the website. You can download all the files using specific software and check the files using antivirus software on your computer. When you find malicious code, replace it with a healthy one, and upload it back to the hosting.
4. Use PCrisk to Eliminate Malware
This website helps you to identify malicious content and eliminate them immediately once it finds them. You don't have any to register on this website for scanning and elimination of malware. But if you are seeking for a manual scanner, you can choose a tariff plan and pay for manual scanning of your website.
The Bottom Line
The methods mentioned above can be effective against simple viruses and keeps the potential to cure your website of amateur attackers. If a resource is targeted by a professional hacker, a team of experts from cWatch website virus scanner can ensure the total security of your website.