Your website is the face of your business on the internet. And, as the saying goes, first impressions count, so you'll want to give visitors good reasons to trust your site — and by extension, to trust your business — the moment they encounter your website and when they browse deeper. Conversely, a website that is boring and hard to navigate can scare clients away before they even know what you are about. Let's go over some ways that you can not only build initial trust in your website, but keep people coming back.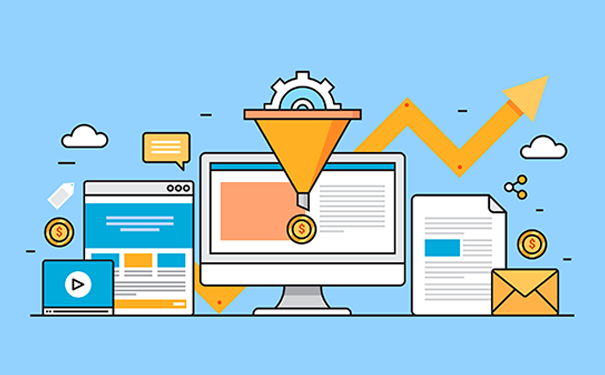 Keep your web content fresh
Nothing says "unreliable" as fast as a web site that contains out-of-date content. Blog posts whose last date is months or years ago, information that's obviously been transcended by new developments in the field, even photos and videos that are not supplanted with new content at least every few weeks give your website a stale feel. Visitors might wonder whether you don't have enough resources, or even care enough, to keep your website current. And if you are unable to keep your website fresh, more questions arise: Can your business can be relied on to provide the goods and services it claims to? Is your enterprise a reliable source of information in its domain?
Keep your merchandise fresh too. If your site is for e-commerce, make sure your offerings change with current trends, and are as good as, or preferably better than those of your competitors.
Keep your web content professional and accurate
Poor visual design, grammar and spelling mistakes, and simply an unprofessional look and feel will cause site visitors to "run away" from your web pages without a second look. Use a well-designed template or a professional web designer for your website, and make sure all text is error-free. Any illustrations or photos, too, need to have a crisp, professional look.
Make sure, too, that the information on your website is accurate. Once a visitor finds erroneous content that you are standing behind as true, your reputation starts sliding downhill.
And, always provide contact information. A survey found that 44% of respondents said they would leave a website that lacks a phone number, email address, physical address, or other contact information.
Provide assurance of security
With today's prevalence of cybersecurity breaches and other attacks, website visitors are becoming increasingly aware of visible safety indicators. For instance, many know to look for your use of a valid SSL/TPS security certificate by checking for an address that starts with HTTPS and a little "lock" icon in the web address window. Web customers also might look for a "trust seal" logo provided by a security partner.
Another aspect that suggests that your website can be trusted is the presence of a privacy policy that defines how captured data might be collected, used and protected. With the recent introduction of new internet privacy laws, website visitors are more knowledgeable and concerned about this aspect of internet security.
Make sure your website really is secure
Finally, users need to trust your website to be free of malware and viruses that can spread to their own devices. If a hacker infiltrates your site and causes either a data breach or spreads malware, and this becomes known, users will take pains to stay away from your website, and will tell others to stay away also. The reputation of not only your website, but of your entire enterprise can be significantly harmed. To avoid this, you should always use robust website security software that will protect your site from malicious attacks.
Comodo cWatch Web
Comodo, a global innovator and developer of cybersecurity solutions has developed Comodo cWatch Web, a comprehensive suite of solutions and managed services that provides cyberattack response and remediation/recovery, malware detection and protection, and distributed denial of service (DDoS) attack prevention for web applications and websites. Comodo cWatch Web is cloud-based and delivered as an affordable Security-as-a-Service (SaaS). It offers world-class website and web application protection to small, medium, and large enterprises.
Your website security is kept constantly up-to-date with the cWatch Web SIEM (Security Information Event Management) system, which relies on AI-based technology that leverages data from 85M+ endpoints and 100M+ domains around the world.
As a managed security services provider (MSSP), Comodo cWatch Web backs up its technology with a 24/7/365 security operations center (SOC), staffed with skilled security analysts who work round-the-clock to deploy updates to a Web Application Firewall (WAF), eliminate threats, and when required provide immediate incident response. In addition, with cWatch Web your web site is hosted by the Comodo Content Delivery Network (CDN), which not only provides security but also improves website performance. And, if your website is an e-commerce site, cWatch Web ensures that your site is in compliance with PCI DSS.
Learn more about using Comodo cWatch Web, to give both you and your website visitors the confidence that your website can be trusted.