Hackers, scammers, and identity thieves are always on the move to steal your personal information and money. There are indeed a few steps you can apply for protecting yourself, like regularly updating your computer software, giving out your personal data only when you have a good reason, and implementing efficient web security measures. Computer security has thus become an essential necessity as it focuses on detecting and preventing unauthorized use of your computer. Detection helps in determining whether or not attempts have been made to break into your system, and analyzing what these attempts are if they were successful. Unauthorized users are prevented from accessing your computer system by employing efficient prevention measures.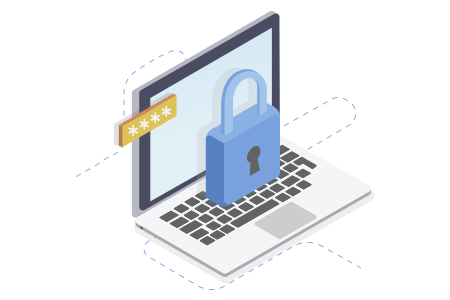 Generally, hackers do not care about your identity and very often they just want to gain control over your computer and use it to launch attacks on other computer systems. By taking over your computer, hackers succeed in hiding their real location as they execute attacks, mostly against high-profile computer systems such as financial or government systems. Hackers can also view all your actions on the computer and even cause damage to it by changing your data or reformatting your hard drive. You should always be aware of the fact that hackers are constantly discovering new vulnerabilities to exploit in computer software. At times, it becomes difficult to intensively test a computer's security because of the complex nature of the software.
Given below are some of the leading computer security packages you can choose from:
Comodo cWatch
cWatch Web is a comprehensive suite of solutions and managed services offering malware detection and protection; remediation/recovery and attack response; and performance acceleration and distributed denial of service (DDoS) attack prevention for web applications and websites. cWatch Web is available with a complete stack of managed web app and web security defenses including key computer security features like those mentioned below:
Virtual Patching
Malware Detection Scanning
Web Application Firewall (WAF)
Content Delivery Network (CDN)
Security Information and Event Management (SIEM)
cWatch Web suite is capable of delivering the full spectrum of defensive services that have been defined as best practices by the National Institute of Standards and Technology (NIST) Cybersecurity Framework (CSF) to identify, protect, detect, respond and recover. It also protects both small and big organizations from common website attacks such as Cross Site Scripts (XSS), SQL Injection (SQLi), DDoS and a host of several other techniques that use the website as a bridgehead in order to initiate an attacker's process of becoming an insider threat to the corporate network.
AVG Antivirus Business Edition
AVG Antivirus Business Edition 2018 keeps your customer and business data safe from the most recent viruses, malware, ransomware, and outbreaks in real-time. It is powered with new cloud-based features as CyberCapture, including enhanced malware detection and web shield. It is also available with free remote management and efficient reporting besides having an updated client user interface.
Computer Security Features
Ransomware protection
Remote management
File server security
Safe surfing and malware protection
Data and privacy protection
Automatically updates
Scans your PC when you're not working so it doesn't get in the way.
Avast Business Antivirus Pro Plus
Avast Business Antivirus Pro Plus 2018 is an all-in-one powerful endpoint, server, email, and network protection package for medium and small size businesses. It is enhanced with 18 cutting-edge features in order to completely secure a company's life. Avast Business Antivirus Pro Plus 2018 is available with a powerful antivirus, email, server, and network security, CyberCapture, password manager, firewall, VPN and much more.
Computer Security Features
Keeps 3rd party software updated
Secures connections over wifi when you're on the go
Secures storage and management of all your browser passwords.
Provides secure browsing for online banking to keep your data safe
Kaspersky Endpoint Security
Kaspersky Endpoint Security safeguards users from malicious programs such as worms, Trojans, viruses, spam, hackers and other forms of intrusion.
Computer Security Features
Protects against the latest threats, including ransomware
Hardens endpoints to reduce your exposure to cyberattacks
Secures diverse environments
Simplifies security management with one unified console
Helps boost productivity via cloud-enabled usage controls
Protects servers and endpoints without damaging performance
Symantec Advanced Threat Protection
Symantec Advanced Threat Protection is a single unified solution that is capable of uncovering, prioritizing, and remediating advanced attacks. The product integrates intelligence from network, endpoint, and email control points, also including Symantec's massive global sensor network, in order to stop threats that evade separate security products. It is capable of leveraging existing Symantec Email Security.cloud investments and Symantec Endpoint Protection, and hence it does not require the deployment of any new agents.
Computer Security Features
Efficient detection and accuracy in protecting against advanced relentless threats
Identify whether your organization is under targeted attacks and automatically search for Indicators-of-Compromise with Dynamic Adversary Intelligence
Detect and examine suspicious events through unique sandboxing and payload detonation capability
Hushmail
Hushmail is a secure email service that allows you to send and receive encrypted, private emails and attachments to and from anyone, even those who don't use Hushmail. With a simple installation process, you just have to sign up and start sending securely.
Computer Security Features
Two-step verification
Email and encryption in one solution
You own your data and your emails are not analyzed to display advertising
On-demand encryption is easily managed with a checkbox
Established track record of providing industry-standard OpenPGP encryption to protect the contents of the email
LogPoint
The LogPoint SIEM solution can extract incidents and events from the logs present in IT infrastructures. Carefully correlated and filtered real-time results are displayed in easy-to-manage dashboards that can be designed based on the particular roles and responsibilities of each user.
Computer Security Features
LogPoint can assist with your SIEM needs regardless of the size of your business
Allows analysts to quickly determine normal vs. abnormal activity on your network
Provides a centralized console for cybersecurity log monitoring Offers a simple and efficient threat intelligence platform to detect emerging threats within your infrastructure