You're reading this article online, so we know that you know what a website is at the most basic level. You know that it's a collection of web pages and other content and/or functionality that lives within a domain and has a home page at the "top."
Types of Websites
According to some estimates, there are almost 2 billion websites out there, and that number keeps growing. Not every website, of course, is the same. Different websites have different functions. Here are just a few examples: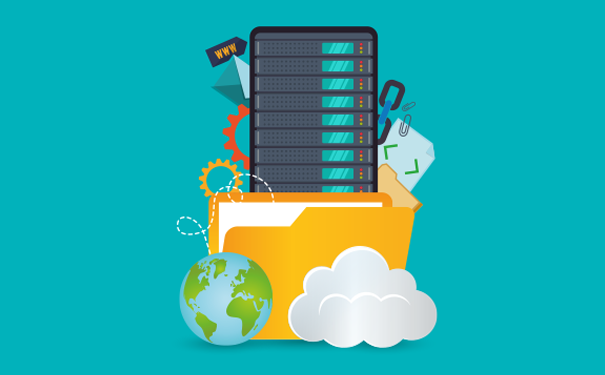 Blogs
A blog is a frequently updated website, usually run by an individual or business/group, that consists of articles related to a particular topic or area of interest.

Business websites
Many businesses use their websites to promote their products and services. Some companies even transact business through their websites, either via a customer portal or an online store (see "E-commerce websites" below).

Personal websites
Personal websites are similar to business websites except they are created by individuals to share information with friends and family.

Social media networks
A social media network is an online platform that allows registered users to create profiles, connect with others, and share information and content. Popular social media networks include Facebook, Twitter, LinkedIn, and Instagram.

News and information websites
These sites are created to disseminate headlines and information, such as the online version of a newspaper or periodical, or to provide factual information, such as Wikipedia.

E-commerce websites
E-commerce websites enable the purchase of goods and services online. A single company can have an e-commerce site to sell to its customers. A "marketplace" website is where multiple vendors sell to customers from the same site. eBay and Etsy are popular marketplace websites.

Online communities
An online community is a virtual community where members can connect to discuss a particular topic of interest.
Of course, there are many more types of websites, and any given website could fall into multiple categories.
Important Considerations When Building a Website
If you are looking to build your own website, there are a few things you need to keep in mind.
Static vs. dynamic website
There are different ways to build a website. For small websites whose content doesn't change very often, you could build a static site, which means that each page is coded as a standalone element and must be managed individually. A dynamic website, on the other hand, allows you to centralize many elements of the site, such as design, shared components (think navigation bar and footer), etc. Today, there are many inexpensive, or even free, content management systems (CMSs) available that make it very easy to build a dynamic website, even if you're not a programmer.

Mobile
Today, over half of all web traffic comes from mobile devices. It's important that websites have a mobile-friendly design. This typically requires streamlined navigation and flexible design to work properly and look good across different mobile operating systems and on different screen sizes.

Security
With the sophistication and variety of cybersecurity threats out there today, it's every website owner and operator's responsibility to protect their site. Even a very simple personal website is at risk—and if your website collects user data (via forms, login screens, etc.) or transacts business, security is imperative.
How to Protect Any Kind of Website
Comodo cWatch is a managed security service for websites and web applications of all kinds. Comodo cWatch Web is the only enterprise grade solution on the market at a small business price point that incorporates a complete security stack managed by human expertise all in a single solution.
Comodo cWatch provides:
Cyber Security Operations Center (CSOC):
A team of always-on certified cybersecurity professionals providing round-the-clock surveillance and remediation services.

Web Application Firewall (WAF):
Powerful, real-time edge protection for web applications and websites providing advanced security, filtering, and intrusion protection.

Security Information and Event Management (SIEM):
Advanced intelligence that can leverage existing events and data from 85M+ endpoints and 100M+ domains.

PCI Scanning:
Enables service providers and merchants to stay in compliance with PCI DSS.

Secure Content Delivery Network (CDN):
A global system of distributed servers to enhance the performance of web applications and websites.

Malware Monitoring and Remediation:
Detects malware, provides the methods and tools to remove it, and prevents future malware attacks.