Website hacks are of different types and they can be malicious like those that can install a virus on your website that your visitors may get or the hacks can just change the text on your front page. It is essential for you to determine if your website has been really hacked, how it was hacked, and then how to restore the site to its status before the attack. If you are convinced that your site has been hacked, then the following steps will be useful as they will help you fix any "website hacked" issue.
Backup your website
Restoring the backup data is the very first thing to do when your website has been hacked. Even though your site has been hacked, you should need to backup as there could be valuable information you may want to recover later. Furthermore, finding and recorrecting files consume too much time so you should backup your data first and then fix it later.
Identify the source of the hack.
There are several ways by which you can identify the source of the hack. However, the most meticulous way is for you to download the source code of the website and check out every single line of code.
Clean the site
After identifying the malicious codes, you should instantly remove them.
Monitor after the removal process
Your website could continue to experience issues if you had failed to completely delete malicious or if your website, after the removal process, contains flaws. Hence, you should carefully control the operation of your website to check whether there is a malicious code injection again or not.
There could be a number of reasons why you experience a website hacked issue with the most trivial but common reason referring to the installation nulled plugin or free available themes from untrusted Websites. There is always a solution to any problem and in the worst-case scenario you just have to calm down and follow the steps discussed above.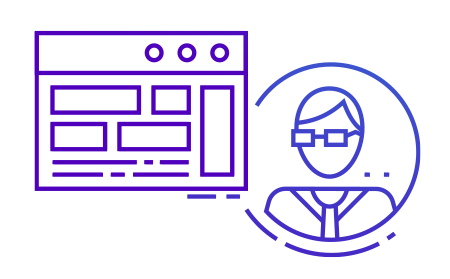 What should you do to prevent your site from being hacked?
Based on the cause of the hack, there are a few tips that could help prevent hacks in the future:
Change any passwords for your account. This is basically the very first step. If you notice that your passwords have been compromised, change your any FTP account passwords, cPanel password, and if you use WordPress or a CMS change that password as well.
Update Programs running on your hosting account. If you are third-party software to construct your site, such as Joomla or WordPress, ensure that you are using the most recent version as security exploits may have been fixed by the developers.
Update Software/Plugins: If you are running a CMS, such as Wordpress, Joomla, or Drupal, you should go ahead and check to make sure it and any plugins/Addons are completely updated as security exploits could have been fixed by the developers.
Update Programs running on your computer. Some programs, such as Adobe's Flash, include vulnerabilities that permit hackers to access data stored on your computer. Hackers can then find data, such as FTP usernames and passwords that are saved in a few programs. You should ensure to constantly update all of your software as most developers frequently release security patches.
All these steps discussed above will definitely help you to fix your website hacked problem and also prevent further hacks, but you still got to do away from living with the doubt or worry that another hack could take place sometime soon. Stop worrying and clear your head of this constant doubt as we are here to offer you a Managed Security Service (MSS) capable of maximizing the value of integration and enabling companies to strengthen their security position, detect issues quicker, and reduce their operational costs. This website security solution is called cWatch developed by Comodo.
Why use cWatch for preventing website hacked issues?
Comodo cWatch Web helps detect malware, provides the methods and tools to remove it, and prevents future malware attacks even before it could hit the network, all included as part of the security bundle.
Compliance reports can be downloaded and then submitted to bank(s) manually or automatically through the cWatch Web console allowing customers to stay compliant with PCi DSS.
Customers have Cloud-based protection and an intrusion prevention system that eradicates application vulnerabilities and protects against advanced attacks.
Web Application Firewall (WAF) provides powerful, real-time edge protection for web applications and websites providing enhanced filtering, security and intrusion protection.
Security Information and Event Management (SIEM) provides improved intelligence leveraging existing events and data from 85M+ endpoints and 100M+ domains.
Secure Content Delivery Network (CDN) is a global system of distributed servers to enhance the performance of websites and web applications.
Cyber Security Operations Center (CSOC) offers a team of certified cybersecurity professionals providing round-the-clock surveillance and remediation services.