Website Malware Scanner – What is it?
A web malware scanner is one that helps website owners and webmasters to check their websites for web-based malware and security issues. Malware makes use of your website to hijack computers, spread viruses, and steal private data such as banking details, passwords, login names, and several other personal details. A typical website could have thousands of potential vulnerabilities and hence a vulnerability assessment tool will help identify the most dangerous vulnerabilities for correction, helping you to reduce the risk of hackers finding your website and attacking it with malware, for instance.
Website malware infiltrates a computer when the user visits malicious websites. This web-based malware has been designed in such a manner that it avoids security software and executes malicious activities, which can include stealing the victim's private information, taking complete control over the victim's computer, spamming, and launching denial-of-service (DDoS) attacks.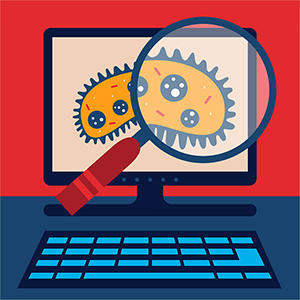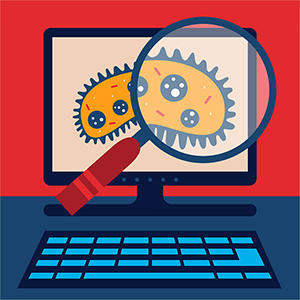 How to Prevent Website Malware?
A few key website protection measures you can employ to prevent malware and other cyber threats:
Website ScanningVery often, many web viruses and other malware go unnoticed for a very long time because of their subtle nature. They can often be applied with just a simple one-line script, injected into the code of your website and this is made to look like normal code. Implementing a good website security scanning software will help in scanning your website for existing malware and other harmful code and then notifying you instantly of any threats.
Updates and PatchesA Content Management System (CMS) can be a simple and economical way to manage your business' website, but they are also huge targets for cyber attacks. The reason for this is that several CMS platforms and plugins are frequently easy targets for hackers and permit backdoor access to your server and data. Ensure that your system, themes, and plugins are always updated in order to enhance your website's security. There are CMS solutions that can even automatically update files.
PCI ComplianceThe Payment Card Industry Data Security Standard (PCI DSS) is a security standard that businesses will have to adhere to if they accept major credit cards. This PCI Compliance helps guarantee that your business and customers are protected from fraud and cyber-attacks by providing a documented, baseline security posture for your website. Failing to obey the PCI standards can result in direct financial loss, lawsuits, government fines and eventually ruin brand reputation in the event of a data breach.
Web Application FirewallsOur security does not just end with removing existing website threats, but it also deals with keeping them from coming back. This is where Web Application Firewalls (WAF) play a vital role by preventing attackers from even visiting your website. When used in combination with a website scanning solution, a WAF will help provide 24/7, hands-free security for your business's website.
Strengthen PasswordsWeak passwords are still used by many all over the world and this is indeed another reason for frequent hacking attacks. A strong password should contain more than eight characters, no dictionary words, and should have a combination of lowercase and uppercase letters, along with special characters and/or digits. When a password criterion like this is not followed, it results in permitting brute-force hacking techniques. It is always essential for you to create a really strong password for your website's back end, and you also need to advise your customers who have online accounts to do the same, as this will protect them from future attacks. Installing and running a web malware scan will thus help determine whether or not your website is really infected and what has caused this infection. Several website malware scans are available online, including the cWatch scan offered by Comodo.
Defending against web-based malware is not an easy task and web users lack the knowledge and expertise to protect themselves against such attacks. To protect your website from malware attacks, you will need a good web malware scanner, like Comodo cWatch Web, which is capable of effectively scanning for the existence of malware and then carrying out the necessary measures to remove the detected malware and also prevent future malware attacks.
Comodo cWatch Web is a Managed Security Service perfect for websites and web applications. This web security tool can:
Enhance website and web application performance
Higher search rankings
Optimized configurations
Faster websites and applications
Automated upgrades to best practices
Identify threats before they occur with advanced intelligence and analytics
Early threat detection
Real-time alerts
24x7x365 human monitoring
Log management and compliance reporting
Protect websites and applications from vulnerabilities and intrusions
OWASP top 10 protection
Zero-day attacks protection
DDoS attack prevention
Stop malware attacks and prevent hacks
Respond rapidly to remove threats, fix vulnerabilities and keep you compliant
Blacklist removal
Virtual patching
Live remediation and event management
cWatch Online Website Virus and Malware Scanner
Comodo cWatch Web has proved to be the only solution on the market to incorporate a complete security stack managed by human expertise all in just one whole solution. Following are the key features provided by cWatch Web:
Malware Monitoring and RemediationcWatch Web can detect malware, provide the methods and tools to remove it, and prevent future malware attacks
Content Delivery Network Network (CDN)A global system of distributed servers to improve the performance of web applications and websites
PCI ScanningThis scanning allows service providers and merchants to stay in compliance with the PCI DSS
Web Application Firewall (WAF)Comodo's WAF is powerful, real-time edge protection for websites and web applications providing advanced security, filtering, and intrusion protection
Security Information and Event Management (SIEM)Comodo's SIEM feature offers enhanced intelligence leveraging existing events and data from 85M+ endpoints and 100M+ domains
Cyber Security Operations Center (CSOC)The CSOC has a team of always-on certified cybersecurity professionals providing round-the-clock surveillance and remediation services
Related Resources