Malware is so bad that it can put a whole company down. It is a code made to spy on people's private information and personal life. It is injected in a computer with a malicious intent against the victim.
In today's generation, website security protection is one of the most important aspect of using the Internet. This security must be a normal routine for everyone. Let fear of using Internet go away once the websites are fully protected.
Remember. Education is key. Any misconceptions or fears will disappear when you know how to take good control of your website security. People will experience these following advantages when they observe website security protection and use a top malware removal tool all the time: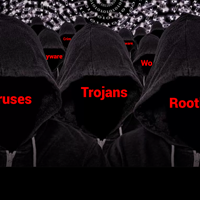 Big assurance to users about their data security on the Internet
As we mentioned before, malware can spy into your computer. Your computer have most of your personal, important information and files. If you use the top malware removal tool, you can certainly avoid such tragic thefts on your Internet experience.
Avoid security bridges to prevent third party access
Malware don't just infect a computer through direct phishing and hacking. It can also come other websites because websites mostly have only one website hosting company. It's easy to penetrate other vulnerable websites when it's already in the system. This is a security weakness that the top malware removal tool can avoid.
Ensuring users safety could enhance brand or reputation of the platform as secure and safe platform on the Internet
People wants assurance in every situation of their lives. They will recommend your brand to other people as well when you meet and exceed their expectations. Through using top free malware removal tool, you can protect your user's interests.
Boost the return of investment without loosing potential users
If you are successful to maintain trust among your customers or users, they will surely come back to your online company. They will become one of your most valued investments in the long run.
The cWatch Features You Need
Any IT company can install top malware removal tool that can clean up your website, but you got to pay for their subscription plans first. You need to be wary and check the top malware removal tool from other companies for more options. That leaves no chance to decide if their antivirus is really what you need. Cwatch has more benefits to provide than our competitors, use our top malware removal tool and see for yourself:
24/7 Website Surveillance
Superior Threat Investigation Capabilities
CDN (Content Delivery Network) which ensures high website availability
Efficient SIEM (Security Information and Event Management) System
PCI Compliant Scanning Tool
In terms of sites that top malware removal tool, cWatch as one of the free web vulnerability scanner tools can give you the following benefits aside from its technical capabilities:
Saves Time and Effort
IYou don't have to worry about the pesky dangers of malware single everyday. All you got to do is to check website vulnerability tools and install cWatch on your website. It'll do the rest of cleaning and protecting as a website security check tool.
Risk Reduction
IWhy wait for the moment of danger to come? Through the intensive activity reports of the website security check tool, you plan effectively before a malware attack. The best cure is prevention. Check top malware removal tool in the Internet now.
Cost Saving
ITrying the top malware removal tool can prevent you from spending more money on paid top malware removal tool from Google.
Enjoy Full Protection
IGladly, Comodo cWatch can be used by first time users for free. No credit cards needed. You don't have to check top malware removal tool from other companies. If you wish to continue using cWatch beyond the free plan, there's an available, affordable subscription tier for your needs. Please visit our website for more details.