Website security is an extremely important topic as websites and web applications are just as prone to security breaches as stores, government locations, and physical homes. Businesses of all sizes are becoming the targets of spam, malware, and distributed denial of service (DDoS) attacks, which are used to steal a user's private data or spread malware.
Nowadays, cybercrime takes place almost every day, and this demands the need for efficient web security measures in order to prevent websites and web applications from becoming compromised. This is where website security plays a crucial role as it is considered to be a system of protection measures and protocols that can protect your web application or website from being hacked or entered by unauthorized personnel.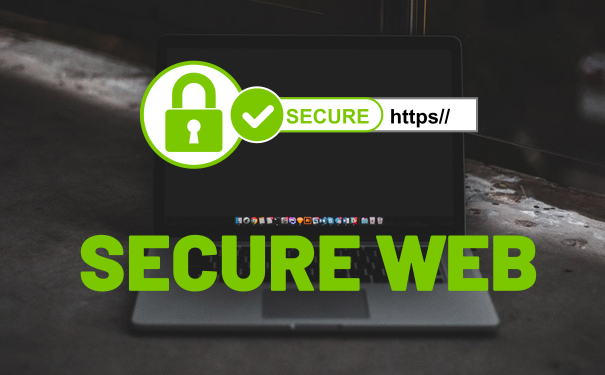 Tips to keep your website secure
Here are a few vital tips that will help protect your website:
Install a firewall

Hardware firewalls exist between your server and the internet. They are responsible for tagging packets as they come into the server in order to determine where the data is coming from. As this process continues, the firewall will be able to identify what transfers should be happening and block those that are not needed.

Most people are quite familiar with software firewalls, particularly if they use Windows. Software firewalls are responsible for monitoring incoming IP addresses, transfer times, and download rates. These firewalls block traffic that does not fit in the lines that the software draws in order to prevent damage.

Software and hardware firewalls provide the best security when used in conjunction. Using both provides two steps of monitoring to ensure that traffic flowing to and from your website is safe.

Enable DDoS protection

By routing traffic wisely, the Content Delivery Network (CDN) will be able to protect your website from downtime without blocking genuine users. That is beneficial as software-based DDoS protection may block a sudden spike in traffic even if it is warranted, such as after being featured on a major media outlet or launching a new product.

Update your software

Updates are not always for adding new features and improving performance. Sometimes, they are for fixing unknown vulnerabilities. Hence, it is important to update your software on a regular basis to ensure that you have the most recent threats covered.

Change your passwords

Keep changing your passwords on a regular basis to prevent hacking attacks and several other threats. Among the few security tools, password managers help in increasing protection while simplifying user experience. The key to protecting your web hosting accounts refers to using a random, unique password for each link in the chain.

Make sure to have an antivirus program

A good antivirus program will protect your website from hackers and viruses, extending the life of your computer. An antivirus solution will disable the viruses and considerably reduce the number of unwanted emails you receive. Even if the corrupted data did not exactly originate from your machine, an antivirus will help you detect the threat even before it reaches the next unprotected person.

Monitor your security

Constantly monitoring the security of your website will help in warding off potential attacks. Security methods are constantly evolving to match a wide range of vulnerabilities that come into existence. To monitor your security, Comodo offers cWatch – a Managed Security Service (MSS) operating in a Security-as-a-Service (SaaS) model. cWatch Web is a web security stack that provides customers with the most advanced managed security service for monitoring and threat management.
Included within the web-based management console, cWatch Web is capable of discovering and mapping all devices and web applications on a network and then performing a complete scan, with Six-Sigma accuracy. This is followed by prioritizing results of identified vulnerabilities with in-depth instructions to rapidly fix any security threats found. This web security tool is so efficient that it instantly sends alerts to the Comodo Security Operation Center (CSOC) where a team of certified analysts works round-the-clock to deploy updates to the Web Application Firewall (WAF) and eliminate the threat even before it hits the network, all in real-time.
Given below are the key wed security features offered by Comodo cWatch:
Malware Monitoring and Remediation
Rapidly identifies and eliminates malware

Blocks malware before hitting the network via quarantine management of detected threats

Immediate alerts and remediation steps

Automated behavioral analysis for zero-day malware detection

Custom scanning capabilities with unlimited page scans included

Combines advanced analytics with human expertise
Cyber Security Operations Center (CSOC)
Expert tuning and configuration management

Continuous policy and prevention updates

Fully managed WAF

Threat investigations and analysis

Risk assessment reports

Blacklist repair

Reverse malware and suspect application engineering

PCI compliance and vulnerability scans

24x7x365 surveillance by a team of certified security analysts

Real-time event monitoring

Incident management and response
Web Application Firewall (WAF)
Powerful, real-time edge protection for web applications and websites

Stop website attacks and hacks

Distributed denial of service protection

Zero day immediate response

Malicious bot and brute force prevention
Security Information and Event Management (SIEM)
Advanced intelligence that can leverage current events and data from 85M+ endpoints and 100M+ domains

Collects logs and events from network and web assets, operating systems, security devices, applications, databases, and identity and access management products

Scans and detects malware embedded in applications

Performs instant event normalization and correlation for threat detection and compliance reporting

Senses and tracks major incidents and threats, providing links to all supporting data and context for easier investigation

Performs event and flow data searches in both real-time streaming mode or on a historical basis
Secure CDN
Faster Speeds: Website data is copied to 29 locations all over the world ensuring that data has shorter distances to reach a customer wherever they are and providing a faster experience.

SEO Rewards: Search engines reward websites using CDN with higher rankings on search results.

Save Money: Leverages compression and browser caching technology to save on bandwidth usage and costs.

Security: Comodo's CDN is the only web services platform built on security along with a fortified machine learning core capable of aggregating, analyzing and syndicating real-time threat data both to and from each of Comodo's secure services.
PCI Scanning
Ability to scale globally

Centralized management to apply consistent policies across all applications

Quickly resolve vulnerabilities with detailed instructions with verified patches

Full reporting capabilities

Streamlined process for becoming and staying PCI compliant

Potential to scan across an organization's entire network

No additional software license needed

Manually or automatically submit compliance status reports directly to banks