All website owners have the responsibility of ensuring website visitor safety. This is extremely important these days as some websites are unfortunately not secure. We have now become totally dependent on the usage of websites for most of our daily activities like paying bills, online shopping etc. Any unsafe website is capable of spreading malware, sending spam, stealing a user's personal data, and more. Hence, in order to protect yourself and your personal data, it is essential that you know how to tell if a website is safe or not. This article will discuss a few signs that will give help you decide whether the website you are visiting is safe or not.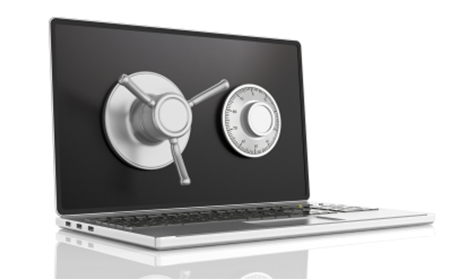 Find their contact information
A safe website will ideally display a clear email address, phone number, physical address if they have one, social media accounts, and return policy if applicable. These details will not be able to necessarily provide protection, but they indeed specify that there is the possibility of you to reach out to someone if you need assistance.
Verify their trust seal
While visiting a website, if you see an icon with the words Verified or Secure, it's likely to be a trust seal. Generally, a trust seal specifies that the website works with a security partner. Often, these seals are an indicator that a website has HTTPS security, but then they can also specify several other safety features, like the date since the site's last malware scan.
Make sure see the "S" in HTTPS
A number URLs begin with HTTPS instead of just "http" to denote that they are encrypted. An SSL certificate provides this security that protects sensitive data entered into that site as it travels from the site to a server. Failing to have an SSL certificate will result in the information getting exposed and becoming easily accessible for cybercriminals. However, it is also vital to note that HTTPS is not the only thing a website should do to safeguard its visitors, but it is a good sign that the website owner cares about your safety. Whether you are logging in to make a payment or just enter your email address, always make sure to check that the URL starts with "https."
Check for a website privacy policy
A website's privacy policy should be able to clearly deliver details on how your data is collected, used, and protected by the website. A privacy policy shows that the website owner cares about obeying the laws and ensuring that the website is safe. Before giving your information to a website, make sure it has a website privacy policy and read it well.
Get Lifetime Safety for Your Website: Install Comodo cWatch
Comodo cWatch Web is a Managed Security Service (MSS) functioning in a Security-as-a-Service (SaaS) model. It is software designed to protect your web activity. Businesses using the Comodo cWatch web security tool will obtain the following benefits through the unique features provided by this tool:
Key features provided by Comodo cWatch
Malware Monitoring and Remediation: Identifies malware, provides the tools and methods to remove it, and prevents future malware attacks
Secure Content Delivery Network (CDN): A global system of distributed servers to enhance the performance of web applications and websites
Cyber Security Operations Center (CSOC): A team of always-on certified cybersecurity professionals providing 24x7x365 surveillance and remediation services
Security Information and Event Management (SIEM): Enhanced intelligence that can leverage current events and data from 85M+ endpoints and 100M+ domains
PCI Scanning: This scanning enables service providers and merchants to stay in compliance with PCI DSS
Web Application Firewall (WAF): Powerful, real-time edge protection for websites and web applications providing advanced filtering, security and intrusion protection
Key benefits offered by Comodo cWatch
Reduced Cost: Comodo takes care of your entire monitoring and security incident investigation process, for cloud, on-premises, or hybrid environments. Thus, preventing yourself from investing in the hiring and training of an internal security team.
Managed security, delivered as-a-service: With Comodo's Software-as-a-Service (SaaS) solution, you will be provided with the latest security technology and Global Information Assurance Certification (GIAC)-certified analysts working for you.
Security expertise for a swift recovery: Enhance your overall security posture and recover from breaches and compromises at a faster rate with dedicated help from security experts.