Security threats are real, and vulnerabilities are certainly present. Security risks are always present when dealing with everything from hosted websites to the different blogging platforms you may host on your own. You need to understand that it is your responsibility to keep things in check. Never underestimate that there is nothing on your website that the criminals would want. In a number of cases, your website can actually be used as a zombie distributor of malware, but the criminals can also carry out their actions just because they can. It is a self-esteem booster for them and often a stepping stone to make use of your system to attack others.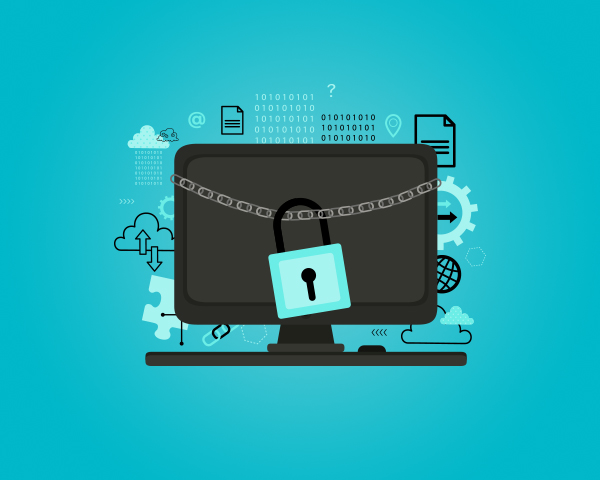 With hackers developing a wide range of more sophisticated attacks, the need for improved web security measures is also increasing. To meet this growing demand of web security, you will thus have to strictly follow key tips on how to get a website secured. Some of these essential web security tips are explained below:
Keep your website up to date You will surely be allowing intruders and malware to take advantage of your website when you fail to update your website's security, software, and scripts whenever needed. Every time an update for your website is available, install it as soon as possible. Always make sure to keep your site's certificates up to date. While this does not directly affect your website's security, it will guarantee that your website continues to show up in search engines.
Hide your admin folders Naming a website's sensitive files' folder as "root" or "admin" is very easy, but this goes for both you and hackers alike. Would-be attackers will find it difficult to locate your files if you change these files' location's name to something boring.
Keep error messages simple If your error message gives away too many details, malware and hackers will be able to exploit the information to find and attain access to things like your website's root directory. Consider offering a concise apology and linking back to the main website instead of adding explicit details to your website error messages.
Always encrypt passwords If user passwords are stored on your website, make sure to store them in an encrypted format. One common error among new website owners is to store passwords in plain text format, which allows the passwords to get easily stolen if a hacker succeeds in finding the file.
Use security software or plugins A wide range of website firewalls is available giving you the privilege to subscribe for constant protection. It is indeed wise to protect your website with security software just like protecting your computer with an antivirus program.
Prevent users from uploading files Permitting people to upload files to your website automatically generates a security vulnerability. Try to remove any forms or areas to which website users can upload files. One way to fix this issue is by limiting forms which permit uploads to support only one file type. However, this can be tricky if your website depends on a webpage form for things like cover letter submissions. You can overcome this issue by setting up an email address for submissions and then adding the address to your "Contact" page so that users can email their files instead of uploading them to your website.
Install an SSL certificate Installing an SSL certificate will confirm that your website is secure and capable of transferring encrypted information back and forth between your server and an individual's browser.\
Use HTTPS encryption After installing an SSL certificate, your website will have to qualify for HTTPS encryption. Installing your SSL certificate to your website's "Certificates" section will generally help in activating the HTTPS encryption. Renew your HTTPS certificate every year.
Create secure passwords It just not enough to use unique passwords for your admin-level site. You will need to come up with random, complicated passwords which are not replicated anywhere else and store their key somewhere outside of the website's directory.
How Comodo cWatch can Help Secure Your Website?
cWatch Web Security Service, developed by Comodo, is a comprehensive solution ideal for web security. This website security tool has been tuned to detect threats even before they can affect your website, critical web applications, or databases. cWatch will help in securing your website as it offers the following features:
Web Application Firewall (WAF)
The Comodo WAF is capable of eliminating application vulnerabilities and protecting websites and web applications against advanced attacks including such as SQL Injection, Cross-Site Scripting, and Denial-of-Service (DDoS). Combined with vulnerability scanning, malware scanning, and automatic virtual patching and hardening engines, the Comodo WAF has the potential to provide robust security that is wholly managed for customers as part of the Comodo cWatch Web solution. This WAF also focuses on application targeting attacks, for example, WordPress and plugins, Drupal, Joomla etc.
Cyber Security Operations Center (CSOC)
The Comodo CSOC is staffed with certified security analysts to monitor, asses and defend websites, databases, data centers, applications, networks, desktops, servers, and other endpoints for customers. The CSOC checks for threats, identifies and analyses them and then performs the necessary actions by using a modern facility along with Comodo cWatch technology.
Security Information and Event Management System (SIEM)
The Comodo SIEM is capable of processing vulnerability information from network, web and application vulnerability scanners. It scans and detects malware embedded in applications besides executing instant event normalization and correlation for threat detection and compliance reporting. The SIEM reduces billions of events and flows into a handful of actionable offenses and prioritizes them based on business impact. It also executes activity baselining and anomaly detection in order to identify changes in behavior linked with hosts, users, applications, and areas of the network. Event and flow data searches are performed in both real-time streaming mode or on a historical basis.
Content Delivery Network (CDN)
Comodo's secure CDN is a network of globally distributed servers designed to enhance the performance of websites and web applications by delivering content using the closest server to the user and is proven to increase search rankings.
Payment Card Industry (PCI) Scanning
Comodo cWatch Web provides online merchants, businesses, and several other service providers handling credit cards online with an automated and simple way to stay compliant with the Payment Card Industry Data Security Standard (PCI DSS). It guarantees that payment cardholder information is kept secure from possible security breaches via a meticulous network and application scans to detect and fix security vulnerabilities.
Malware Detection Scanning, Preventive Methods and Removal Services
These services offered by Comodo allow organizations to adopt a proactive approach that will help protect their brand reputation and business from malware infections and attacks. Comodo cWatch Web will detect malware, provide the methods and tools to remove it and prevent future malware attacks at the edge even before it hits the network. This web security tool also directs you to the main cause and helps remediate the cause, strongly preventing your websites to prevent future attacks.