A hacked website can severely affect your Google ranking, your business, your traffic, and in the worst case scenario, even your credibility. Hence, you should always have a backup of preventive measures in order to play it safe. Hackers mostly use compromised websites for the following purposes:
Vandalism
Hosting malware
Hosting phishing or scam pages
Redirecting to other URLs
Sending back links or creating backdoors to their websites
Hosting controversial or illegal content/activity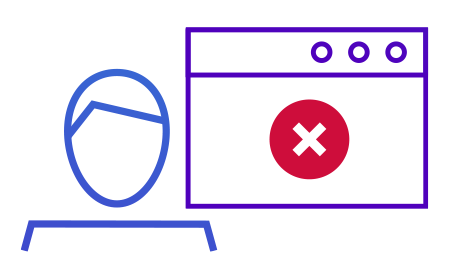 In this article, we will focus on the basic measures that you should follow in order to fix website hacked issues. This will be followed by a discussion on how you can permanently eradicate website security related issues like hacking, for instance.
Consult a professional
If you are not very confident about DIY website recovery, then just get the help of a professional.
Contact your hosting company
If it is possible for you to into your website, make a note of all the details of the hacking. After this, contact your host service provider and follow their instructions.
Restore your website from backup
If you have already created backups of your website, then restore it to the last version before it was hacked. However, make a note that you could probably lose all your existing data and content. You can manually remove the hack to prevent loss of data of you have not created a backup.
Scanning and removing malware
In order to get access to your website, hackers create backdoors to prevent going through regular authentication. This is regularly done in inactive themes and plugins not used by you. By uninstalling these you can remove the backdoors. This should be followed by running a scan on your website.
Reset passwords
After executing the necessary cleanup, you should next reset your passwords all over again. Make sure that all your other users reset their passwords.
Take your website offline
When you're assessing and fixing your website, it is always better to shut it down for the mean time. You will be able to shut it off using your hosting control panel. You can also set up a password on the main directory in order to block visitors from using your website.
Having your website hacked is indeed unfortunate. Even though there are a number of ways to recover it, you should necessarily install some preventive measures for the future. For instance, you will have to use trusted malware scanners, like Comodo cWatch, which will alert you if your website has been infected/hacked. cWatch has a number of interesting features that allow it to function as an efficient website security tool available to everyone who is managing their own websites.
Comodo cWatch offers the following security features that will help fix hacked websites:
Malware Monitoring and Remediation
Detects malware, provides the necessary methods and tools to remove it, and prevents future malware attacks
Security Information and Event Management (SIEM)
Improved intelligence leveraging existing events and data from 85M+ endpoints and 100M+ domains
Web Application Firewall (WAF)
Powerful, real-time edge protection for websites and web applications providing enhanced security, filtering, and intrusion protection
Cyber Security Operations Center (CSOC)
A team of qualified cybersecurity professionals providing 24/7 surveillance and remediation services
Secure Content Delivery Network (CDN)
A global system of distributed servers to enhance the performance of web applications and websites
PCI Scanning
Enables service providers and merchants to stay in compliance with PCI DSS