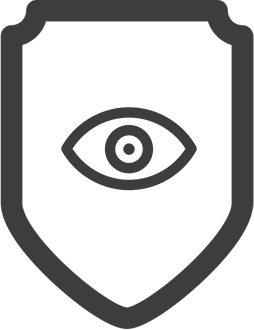 Overview of Comodo cWatch
Comodo cWATCH is a managed modular cloud based active threat and breach detection solution that allows you to secure your web applications. Our managed web application firewall (WAF) is delivered in a Security-as-a-Service model which guards against emerging threats such as the OWASP Top 10 and provides immediate PCI DSS 6.6 compliance, providing you the web application security that you need. cWATCH Web Security service provides immediate compliance to PCI DSS 6.6 without an application source code review or vulnerability assessment. cWatch sensors and agents collect data and feed it back to the Comodo SOC and CTRL experts who can identify problems in real-time and respond to emerging threats before they become an issue.
cWatch Web Security Platform
cWatch Web Security, part of the cWatch Breach Prevention and Compliance Platform, brings web application security to the next level by providing a managed Web Application Firewall (WAF) service designed from the ground up to monitor all of your critical business websites and applications, as well as the underlying operating systems.
Provides real-time visibility to the entire IT infrastructure for threat detection and prioritization.
Reduces and prioritizes alerts to focus security analyst investigations on an actionable list of suspected, high probability incidents.
Enables more effective threat management while producing detailed data access and user activity reports.
Operates across on-premises and cloud environments.
Produces detailed data access and user activity reports to help manage compliance.
Offers multi-tenancy and a master console to help managed service providers provide security intelligence solutions in a cost-effective manner.
Advanced Web Detection
Thanks to advanced detection capabilities, including static, dynamic and expert human analysis and machine learning, cWatch Web Security is able to provide comprehensive web application security on premises and in hosted and cloud environments, all without the risk of latency and slow down.
Web Application Monitoring
cWatch Web provides visibility into the web server or application, but also to any middleware applications, database access, configuration changes, server authentication, security logs, anomaly detection, etc.
cWATCH offers a holistic approach to web application security by providing full server environment monitoring of not only the web server itself but also the following critical server components:
Middleware applications
Database access
Configuration changes
Server authentication
Security logs
Anomaly detection and machine learning
Control panel
Protection against OWASP Top 10 threats
Application security monitoring and virtual patching
Real time alerting, incident handling and response
Continuous analysis of WAF and environment logs
360 degree application security monitoring
Detection of targeted threats that evade traditional signature-based perimeter defenses through advanced anomaly detection and metadata analysis
Monitoring of your network for insider attacks from ill-intentioned employees and contractors
Detection of potential exfiltration of stolen data, including credit card numbers, Social Security numbers, personally identifiable information and more
Empowering incident responders to rapidly investigate the root cause and material impact of breaches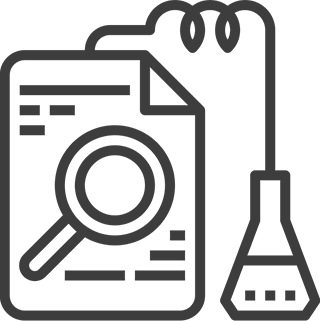 Your Very Own Comodo Threat Research Lab
cWatch Web Security is a fully-managed service. Comodo Threat Research Labs (CTRL) provides cWatch clients with incident response and alerting, as well as immediate protection from emerging threats by developing handcrafted security policies and signatures for your web site and applications.
Shadow IT visibility
Application profiling and traffic behavior analysis
Network threat management IoC-based monitoring and
alerting including:
Unusual inbound/outbound network traffic
User account activity anomalies
Geographical anomalies
Authentication anomalies
Web traffic anomalies
Malware file checkingDNS request anomalies
Signs of DDoS activity
Detection of autonomous system behavior
24x7x365 monitoring, incident handling and response
Predictive and actionable security service
Threat intelligence
ecure web applications on any platform
Automated vulnerability scanning
Virtual patching
Cloud-based WAF
Integrated intrusion detection
Big data analytics
Web integrity monitoring
Whois and DNS monitoring
Monitoring and correlation of early warning and alerts
Detection and mitigation of emerging threats
Back-in-time backup & restore
Industry compliance
Let us show you how Comodo cWatch Web Security can supply your organization with exactly the intelligence, response and remediation advice you need to keep your data and systems secure.
Scroll To Top