The current spread of sophisticated data breaches all over the world has placed heavier importance on data security for businesses of all sizes. Such frauds and many more have resulted in companies losing their customers and brand reputation. For website owners, their site is the key channel to interact with their customers. Thus, a secure website not only guarantees trust but also provides a sense of secure browsing whereas an unsecured website is considered to be a threat to official business relationships.
We access websites for almost everything starting from purchases and paying bills to money transfers and educational purchases. Most of these activities will ask for your private information like debit/credit card details, customer name, and email address etc. An unprotected site will make it very easy for an attacker to steal all these details and also spread malware on your website just to track website visitors and steal personal data.
Business web security is so very important because website attacks don't just stop with stealing private data but could also result in an attacker adding your website to a botnet of infected websites, and even crashing or hijacking the website. Mostly, hackers do not breach the website security by manually deciding the target. Instead, they depend on automation to detect vulnerable websites and execute their attacks. Most businesses get attacked because of a few basic facts like:
Automation: Botnets, referring to groups of unknowingly enlisted computers managed by hackers, scan and probe almost thousands of websites every minute. They aim at exploiting vulnerabilities and extracting valuable data. This is executed via brute force password attacks, malware, spam, and damaging a website's search engine results.
Lack of a Personal Feature: Automated attacks do not target particular individuals. Instead, they use general selection criteria to target the masses. For instance, a botnet that drives a brute force password attack or an SQL injection attack will not distinguish between a small or large organization.
ROI: Attackers mostly work together in order to increase the bottom line. Selecting a target is considered to be a business transaction and attackers aim to have maximum gain with as little investment as possible.
Impact of Cybercrime on Your Business
Your business can go through a major loss if there is a lack of focus on cybersecurity. This economic loss will include disruption to trading, theft of corporate information or even having to repair affected systems. Besides the physical impact, cybersecurity breaches can also bring about reputational damage.
Due to the lack of faith in the security of the affected business, customers will automatically think about going to another website and this indeed will result in a loss of profits and sales. Besides the financial part, there are also a number of legal consequences your business will have to deal with. Failure to manage a customer's personal data in light of the recent GDPR can lead to regulatory sanctions. This is irrespective of whether the negligence originates from the employees of a business or management. Successful cyberattacks will thus cause major damage to your business as it can also affect your business' reputation and consumer trust. The impact of a security breach in your business can be broadly divided into three categories: reputational, legal and financial.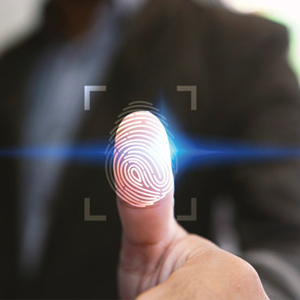 Reputational damage

When the reputation of your business gets affected it can go to the extent of even impacting your suppliers, or affecting relationships you have developed with investors, partners, and other third parties vested in your business. Cyber attacks can damage the reputation of your business and also erode the trust your customers have for you. This, in turn, will eventually lead to:

Reduction in profits
Loss of customers
Loss of sales

Legal consequences

Privacy laws and data protection need you to manage the security of all personal data you hold. As a business website owner, you may end up facing fines and regulatory sanctions if your website's data gets accidentally or deliberately compromised.

Economic cost of cyberattacks

Businesses that fall prey to a cyber breach will also generally incur costs linked with repairing affected systems, devices and networks. Cyber attacks mostly result in significant financial loss arising from:

Theft of corporate information
Theft of financial information
Inability to carry out transactions online
Loss of business or contract
All businesses, whether small or big, will have to make sure that everyone involved in the company is up to date on the most recent cyber security threats and the best methods for protecting data. The best way to do this is by installing a good web security tool capable of providing the best business web security solutions. To help you achieve this, you can go in for cWatch Web - a web security tool developed by Comodo, a cybersecurity company.
cWatch Web is the best business web security tool that offers comprehensive protection with different layers of technology and a team of cyber experts capable of handling all the aspects of your business security. This web security tool provides complete complimentary scans and malware removal process that is 24/7 supported by the professional team.
Key Features
cWatch Web is available with the following layers of protection that play a major role in supporting and protecting all your online business activities:
Web Application Firewall (WAF)

Powerful, real-time edge protection perfect for websites and web applications providing advanced security, filtering, and intrusion protection

Malware Monitoring and Remediation

Detects malware, provides the methods and tools to remove it, and prevents future malware attacks

Cyber Security Operations Center (CSOC)

cWatch has a team of always-on certified cybersecurity professionals providing round-the-clock surveillance and remediation services

PCI Scanning

Enables service providers and merchants to stay in compliance with PCI DSS

Secure Content Delivery Network (CDN)

A global system of distributed servers to enhance the performance of your business website and web application

Security Information and Event Management (SIEM)

Advanced intelligence that can control existing events and data from 85M+ endpoints and 100M+ domains