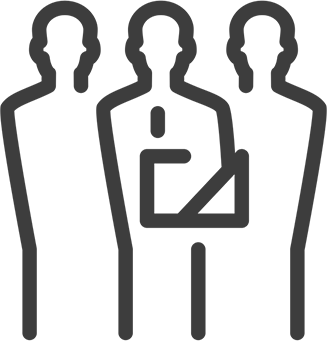 About Us
Since 1998, the Comodo companies have expanded into a worldwide presence, acclaimed in the industry for innovation and trust. In 2015, Comodo became the market leader in SSL certificates worldwide, surpassing Verisign, and a dominant player in consumer antivirus protection, developing innovative technologies like Comodo Containment.
Today, the Comodo Enterprise has built on that success and technology to offer innovative IT and security management solutions designed specifically for the needs of the modern enterprise, assuring continued financial growth and worldwide name recognition. The Comodo Enterprise effort is led by an experienced team of business and cybersecurity leaders, with offices in Santa Clara, California, and headquarters in Clifton, New Jersey.
Comodo in the News
A sampling of articles and bylines that include Comodo commentary and perspective

Comodo Leadership
CEO and Chief Security Architect
Melih Abdulhayoglu
Melih Abdulhayoglu, CEO and founder of the Comodo companies, is an inventor, innovator and Internet security expert. He was the originator of the Certification Authority Browser Forum (CA/B Forum), a consortium of Certificate Authorities and Internet browser providers, and brought industry leaders together to establish new authentication standards for Extended Validation (EV) SSL Certificates. Melih has also initiated the Common Computing Security Standards Forum (CCSS).
In 2008, Melih's efforts to promote Internet security earned him the Ernst & Young's Entrepreneur of the Year® award in Information Technology Software for New Jersey. He is a frequent speaker on Internet security issues and has appeared as an expert on various media outlets, including Fox TV and USA Today.
Melih earned a Bachelor of Science degree in Electronic Engineering from Bradford University, United Kingdom.
Senior VP, Worldwide Engineering
Egemen Tas
Egemen is responsible for all phases of the product development cycle, from product planning, research, leading the development team, and also actively coding. Before joining Comodo Group Inc. in 2005, Egemen offered consulting and vulnerability research and development services to a number of well known security software companies, corporations and governments, with a major focus on firewalls and anti-dialer/anti-sniffer tools. Egemen is a noted "white hat" (ethical hacker) whose tools are still used today in ethical hacking courses offered worldwide, including those offered by the SANS Institute.
Egemen holds a BS in Computer Science from Bogazici University in Istanbul, Turkey.
Chief Financial Officer
Michael Whittam
As Chief Financial Officer, Michael oversees Comodo's worldwide finances along with their accounting, financial analysis, treasury, tax, investor relations and audits.
Prior to Comodo, Michael developed a successful management consulting business in the United Kingdom, which focused on assisting companies in a wide variety of industries, including technology startups.
Michael earned his Bachelor of Arts in accountancy and finance with honors from the University The University of Hull in the United Kingdom.
Vice President of Sales
Edward Greene
As the Vice President of Sales, Ed brings to Comodo more than 20 years of building and leading sales organizations in the IT security industry. Prior to joining Comodo, Ed served as the Chief Revenue Officer at Tufin Software Technologies Ltd., a network security company, where he also served as Vice President of Sales for the Americas.
Prior to Tufin, Ed was vice president of Sales at MarkMonitor, an enterprise brand protection company recently acquired by Thomson Reuters. Ed also served as Vice President of North American Sales with Skybox Security, Inc. Ed also served as Director of End Point Security sales for the Americas at Check Point Software. He also served as Director of Sales for North America at Zone Labs where he guided its sales growth, resulting in its acquisition by Check Point Software.
During his career, Ed has held senior sales management positions at a number of world-class companies such as Entercept Technologies (acquired by McAfee), Lucent Technologies and Digital Equipment Corporation.
Ed holds a Bachelor of Science Degree in Business Management from New York University.
VP of Business Development & Emerging Products
Paul Jespersen
Paul is responsible for global partnership and OEM relationships for all enterprise security solutions, as well as the market introduction and development for the many new security products being developed by Comodo's product and development teams.
Paul brings more than 20 years of experience to Comodo in a variety of senior sales and business development positions at several technology companies and startups including security companies Zscaler and Montego Networks, and networking companies including Advanced Switching (ASC), which successfully completed an IPO, Ocular Networks, which was acquired by Tellabs, and Timetra Networks, which was later acquired by Alcatel, Symbol, which was acquired by Motorola, and 3Com. He had also previously been recognized as a top performing Global Account Manager at Cisco Systems and at US Robotics.
Paul earned his bachelor's degree from The University of Texas at Austin.
VP of Marketing
Steven Banbury
Stephen has more than 20 years of marketing experience with both business-to- business and consumer companies globally. He previously served as Chief Marketing Officer for the Wynyard Group. In this role Stephen was responsible for the worldwide marketing function - brand, product, partner, field, channel, events, demand generation and corporate communications.
Prior to Wynyard, he served as Vice President of Worldwide marketing for AppDirect. Stephen has also held Executive and Senior Management roles at Symantec and McAfee. A native of the United Kingdom, Stephen holds a Bachelor of Arts degree in English & History from the University of Surrey.
Outside of work, Stephen enjoys, cycling, Sushi, watching the Golden State Warriors and drinking small batch gin from all over the world.