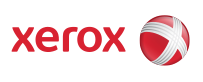 What is
Website Security
?

Website Security refers to maintaining the security of websites, web servers and web applications. Website Security includes scanning websites, servers and applications for malware and vulnerabilities, and timely detection and prevention of threats and vulnerabilities including malware threats, zero-day vulnerabilities, DDoS attacks, and brute-force attacks.
We Secure and Monitor Your Website Against Cyber Attacks
Comodo cWatch Web is a Managed Security Service (MSS) operating in a Security-as-a-Service (SaaS) model. This means it is software (no appliance required) designed to protect your company's web activity.
Cyber Security Operations Center
24/7 website security monitoring by certified security experts using state-of-the-art technology to help you respond to security incidents.
Security Information and Event Management (SIEM)
'The brain' that tackles real-time website security monitoring, advanced threat detection, forensics and incident management.
Content Delivery Network (CDN)
Delivers web content faster by caching at global data center to meet traffic spikes, shorten distances, and provide website security.
Web Application Firewall (WAF)
Operates at all web servers, acting like a customer inspection point to find and filter out content like embedded malicious website code.
DDoS Protection
Mitigates attacks, improves and optimizes website security and performance, and stops hackers from exploiting software vulnerabilities.
Attack Mitigation
Mitigates HTTP Flood, Simple Service Discovery Protocol, User Data Protocol and Domain Name Server Denial of Service Attacks.
Malware Detection
Website security platform provides continuous monitoring of your website and immediate alerts in the event of a security incident.
Malware Removal
Directs you to the main cause and helps you to remediate the cause, improving your website security after cleanup to prevent future attacks.
Blacklist Repair
Unsuspecting websites could get infected with malicious code. cWatch is architected to provide protection from malicious actors.
How Does cWatch Website Security Work?
cWatch Web software runs on Comodo's high capacity cloud – the Content Delivery Network (CDN) to host the website security software at geographically placed servers around the globe. There are many security delivery advantages to this architecture - ease of deployment and agility in its upkeep to an ever-changing threat – and some that come by default, such as DDOS mitigation and greatly accelerating your website traffic.
Supporting the security software and supporting you 24/7 is a professional team, deep in expertise, strength, and experience. cWatch Web is the active, always-on website security patrol that supports your website's critical operations, from branding to reputation to routing customers to your business.
View cWatch Plans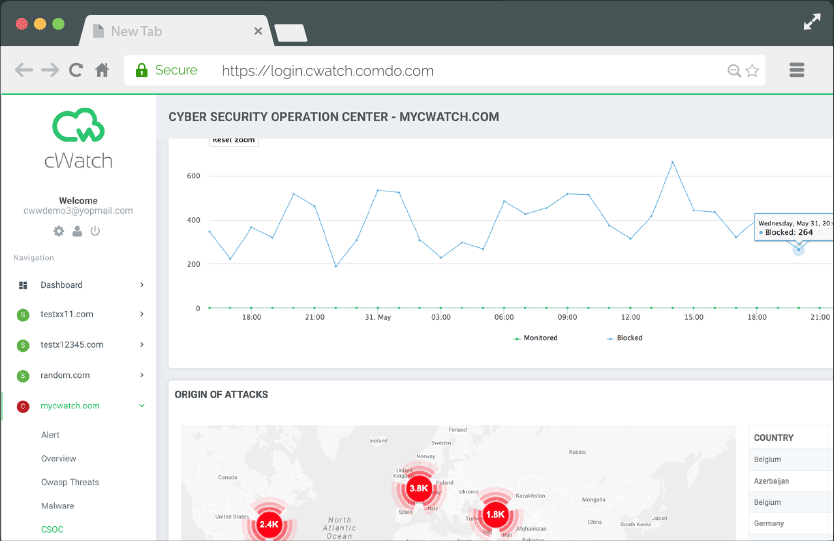 Industry Leading Threat Detection & Prevention
190+
Countries being monitored
100M+
Endpoints gathering data
11M+
New unique unknown files found per week on average
1M+
New malware threats detected per week on average
13K+
Files analyzed manually by the CSOC per week on average
82%
Faster website performance reported on average
15K
Attacks blocked each month on average per customer
99%
Support ticket resolution satisfaction
24/7 Live Technical Support
Comodo customers depend on our outstanding and reliable customer service. Our support team exceeds the standards that are set.